ABOUT MY FAMILY
A BRIEF HISTORY OF EVERY MEMBER OF MY FAMILY
WELL YOU ARE ABOUT TO KNOW ME MORE BETTER
Tall Rock
Well, just to say the few about myself bina ,is a boy that loves to play with every body mostly females that's why my hommies normally call me bina the loverboy, and i'm a God fearing, and obedient person,infact i have all the qualities that a real gem supposed to have ,so i dont wanna say much about my myself anymore .
so i will catch with you later......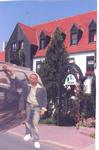 THIS IS MY MUM,WHO I LOST WHEN I WAS JUST NINE YRS OLD
Well, this are few but not the least about my mum prospectus,as you can see, this is my lovely mum, and her name is joy, she was working at BHOSONS ELECTRONIC COMPANY PLC, as a mender of the company, after several years she got resigned, and owned a restaurant of her own, due to the fact that she was prosperious person, she became jealoused by some men who don't have those access that she had, and some of them were even proposing to marry her, but she rejects, and b/cos she was jealoused she got witchcrafted by some men, and sick for a very long time before her death, now am missing the best mum in the world.
IM LOVE YOU MUM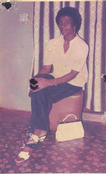 I AM BINA
Well, this is patience , my gurdian sis who is currently leaving with me since my mum death, she is a student of the UNIVERSITY OF PORT HARCOURT, and under the faculty of management sciences, and she is friendly, humble and God fearing person,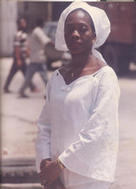 MY LOVELY MUM
This is my BRIDAL ANGEL ROSE, she is in her early 9s, and she is attending the nigeria navy nursery and primary school port harcourt and she is obedience, God fearing person, and she is also brilliant and teach most of her mates when they are playing. but her nick name is (mama)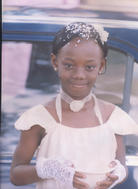 PAT MY SIS