A F E L Z Y
A F E L Z Y
Nothing good comes easy
as a matter of facts i started working on this web right from when i was in school, and even now am still re-constructing it, so there is no exact day am gonna give as the last day am upgrading it. so that's all .....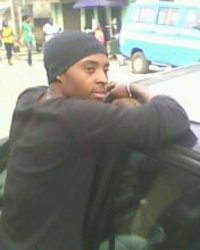 Call me "Afelzy"
yea ! am back again but this am gonna take you to the buttons i have n my famous paradise such as my biodata, my friends pics, my photo gallery, my jokes, my family biodata, my contact details, my slide show, my blog, my guestbook,which i prefer you sign to email me, my catalog, my animation,which if you get in there are so much of fun and vibes to catch out there, and finally my home page ........
MY AFFLIATE PROGRAMME:
u know what is just going to look unimaginable if i tell you this that if you click this you're just going to be directed to a website that will be paying money online by just filling out some of the survey questions in it .... just take a tour and withness it yourself.....
HAVE ANY OPINION OR RESEARCH TO MAKE?
u know what if you have any opinion or research to make you can just click at my search engine below to take you to the required page